we visited Harper's Ferry last weekend. it was great fun. the drive, the river, the ice cream. we love to drive and explore. it is very much an integral park of our family DNA.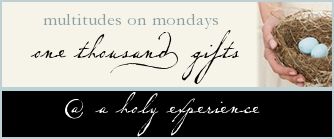 0174- 0186
- going outside for our "green hour" just in time to see two flocks of geese flying V formation against the blue sky.
- independent free play outside… seeing the 3 year old create her own fun with bubbles, swings, and grass.
- the handyman hubby who built out a crazy huge garden bed for me this weekend. can't.wait.to.fill.it.up.
- more promises of spring… flowers emerging, tiny and timid.
- photo shoot with my cutest little nephew.
- fantastic family bbq night… grilled chicken, burgers, grilled veggies and salad. yes, we are anxiously, anxiously waiting summer!!
- starting and sticking with an exercise regimen… so far.
- committing to a no-spend month this march (spend $$ on bills and food for the most part… well, and some gardening stuff we needed at home depot)… it really has been GOOD and even fun (in the challenging yourself kind of way).
- sweet times with the girls.
- warm sunshine on my face and through my windows… even when the wind is somewhat biting!
- ordering my first large canvas for home decor!
- successful media fasts = more creative play
- being overwhelmed to tears of the blessings my kids are to me. wow.